The Making of 'Sea Breeze' Landscape Photography by David Phillips
A wonderful tourist destination, Cape Hillsborough is known for its lush tropical vistas, scenic beaches and famous views of local kangaroos and wallabies. This unique look into a tourist destination captures the subtle beauty this region offers.  The wallabies that are always on the beach, a perfect spot for landscape photography for photographers living in and visiting the Mackay region!
With calm water and the sunrise light just kissing the landscape, it's a perfect reflection of the beautiful mornings that have made this area such a hotspot for vacationers and photographers alike.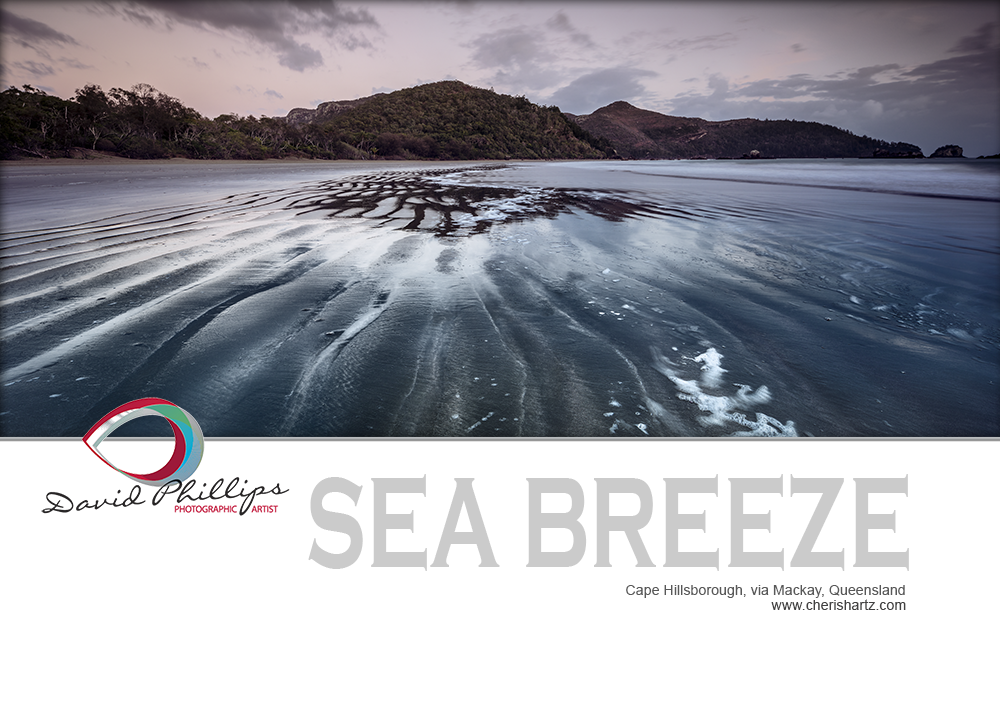 Technical Specs
Camera: Canon EOS 5DS R
Lens: TS-E24mm f/3.5L II
Focal Length: 24.0mm
Aperture: f/16
ISO: 100
Shutter Speed: 5.0 sec
Metering Mode: Evaluative
Tripod Used: Yes
Flash Used: No
About the Experience
This one was an incredible experience amongst a full collective of other photographers. Sponsored by Canon, this free-to-attend event brought us together for sunrise photography – and a unique opportunity to capture Cape Hillsborough's wonderful beachside beauty.
About 40 photographers were present for this event, pointing their cameras toward the sunrise and the famed Cape Hillsborough kangaroos and wallabies on the beach.
Rather than point my camera directly at the sunrise, I opted for something a bit different. I turned my camera away from the sun, capturing the morning sunlight just making its way onto the water and the distant beach and landscape.
What it yielded was a unique reflection of the water and the nearby beaches, creating a gentle calmness that you can only enjoy this early in the morning.
My Thoughts
There's something to be said about coming together with other photographers of all levels to share in the beauty and wonder of a location. While I certainly love going off on my own to find the right shot, enjoying a place like this with other enthusiasts was a truly amazing experience.
I loved listening and talking to others to discuss cameras, photography techniques and other related aspects of the profession. These types of events – many of them free such as this one – are a perfect opportunity to learn from others. Even better, they can create truly authentic inspiration that any photographer can carry for years to come.
Get Your 'Sea Breeze' Wall Art Today
David Phillips and Cheryl Eagers are happy to share their love of photography with their fans, nature enthusiasts and aspiring photographers alike. If you'd like to have our work displayed on your wall, contact us today. We have a variety of stylish wall hangings and landscape prints available that will match any style or décor.