The Artistry of Flower Photography:
Flower photography is a genre that beckons us to explore endless avenues of creative expression. Each blossom carries a unique story, and it's our duty, as photographers, to bring that narrative to life through our lenses. I firmly believe in embracing this artistry and encourage all photography enthusiasts to step out of their comfort zones and experiment with their craft.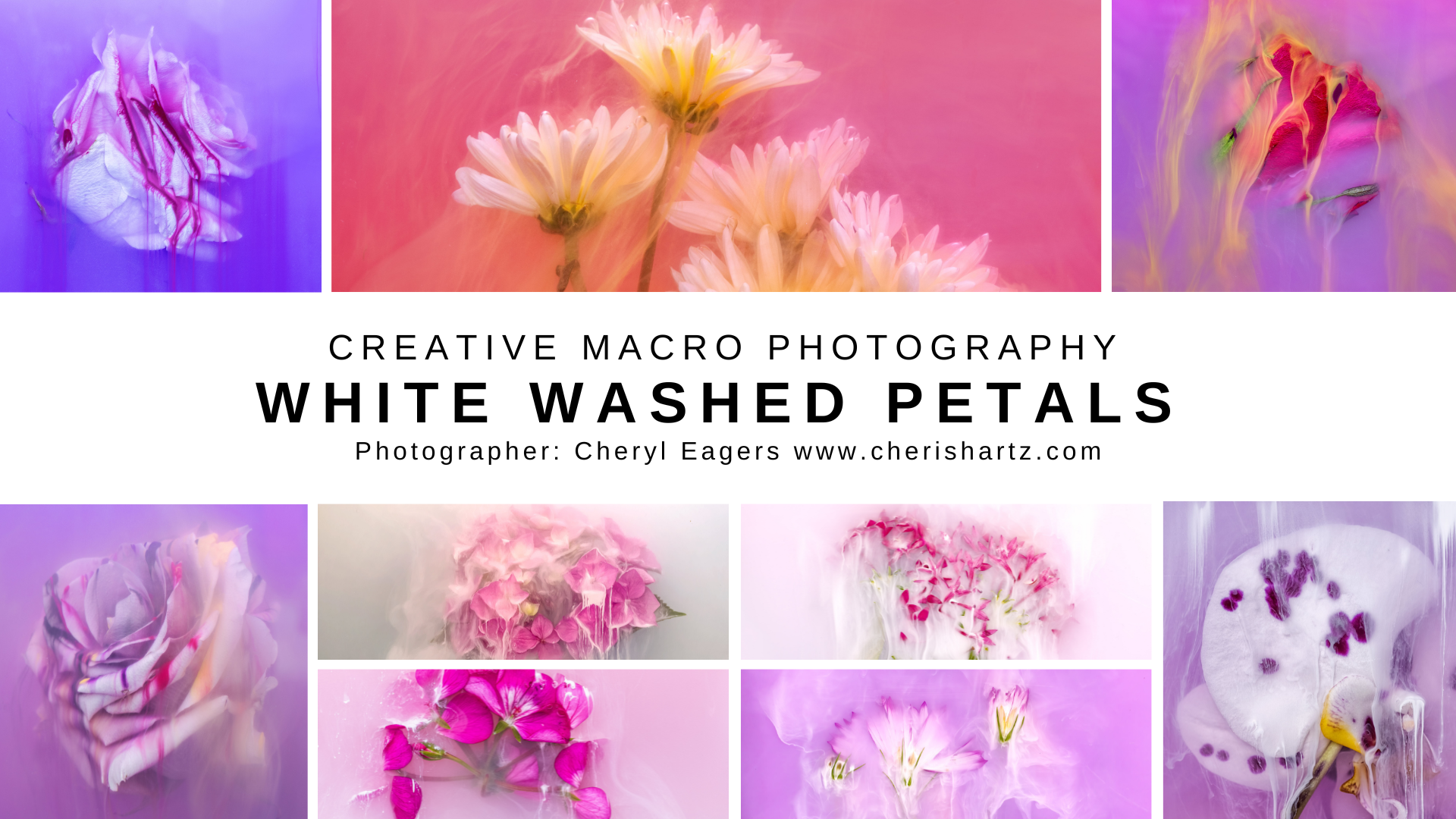 The White Washed Flowers Technique:
Creating white washed petals is a harmonious blend of photography, painting, and a touch of imagination. Here's your roadmap to getting started:
Props: Begin by gathering a few essential items—a fish tank, water, fresh flowers, and acrylic paint. These modest materials will serve as your canvas for this artistic journey.
Technique: The essence of this technique lies in how you apply acrylic paint to the water's surface. Experiment with different strokes and techniques to achieve your desired effect. Although it may seem challenging at first, as you persist, you'll discover your unique style.
Capturing the Moment: Place your flowers gently in the water-filled fish tank and adjust your camera to capture the perfect angle. As you click away, you'll witness the magic unfolding as the paint and water converge to create stunning visual effects on the petals.
Refinement: Post-processing plays a pivotal role in enhancing your final image. Tweak colors, contrast, and sharpness to bring out the true beauty of your creation.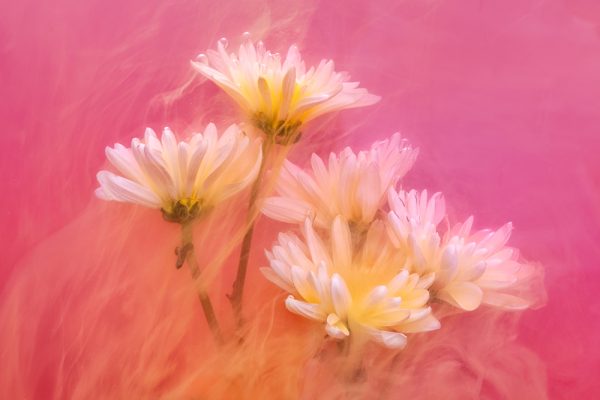 The Addictive Nature of Creativity:
Creating white washed flowers is not just an art form; it's an expedition of self-discovery and boundless inspiration. Once you've taken your first steps into this world of artistic photography, you'll find it irresistible, a magnetic force pulling you deeper. It's an addictive technique that will keep you returning for more, each attempt pushing the boundaries of your creativity.
Bring Your Photographer Friends Along:
Why not turn your white washed flowers experiment into an enjoyable and creative gathering? I propose hosting a flower photography painting party with your photographer friends. It's an excellent opportunity to bond, exchange ideas, and collectively create captivating flower art images. Laughter and inspiration are guaranteed!
Join the Online Photography Tutorial:
To assist fellow photography enthusiasts in embarking on this thrilling journey, I've arranged an online photography tutorial exclusively dedicated to the art of creating white washed flowers. This comprehensive tutorial will guide you through the entire process, from selecting the right props to refining your final images. Whether you're an experienced photographer seeking a fresh challenge or a newcomer eager to explore the realm of artistic photography, this tutorial is designed to inspire and steer you in the right direction.
Conclusion:
Flower photography represents a beautiful fusion of art and nature. I warmly invite you to raise the bar on your flower photography by immersing yourself in the captivating world of white washed petals. This technique demands creativity, patience, and a readiness to embrace the unexpected. So, pick up your camera, assemble your props, and prepare to be spellbound by the breathtaking results. Happy photographing, and may your white washed flowers blossom with beauty and creativity!
Let's get this creativity started! 
Cheryl.