Introducing the Vintage Helios 44-2 Lens:
A Trip Down Memory Lane
History:
The Helios 44-2 is a vintage lens with a storied past. This prime lens was originally designed and manufactured in the Soviet Union between 1958 and 1992. Known for its distinct look and incredible value, the Helios 44-2 has garnered a cult following and has become a go-to choice for photographers and videographers seeking to infuse their shots with a touch of nostalgia.
Focal Length and Aperture Range:
The Helios 44-2 offers a 58mm focal length, making it a versatile option for various types of photography—such as portraits, landscapes, and street photography. Boasting an aperture range of f/2 to f/16, this lens provides significant creative control over depth of field, allowing you to achieve an optimal balance between sharpness and soft, defocused elements.
Minimum Focus Distance:
Delivering capabilities for intimate close-ups, the Helios 44-2 has an impressive minimum focus distance of a mere 0.5 meters (around 20 inches). This feature enables you to capture detailed shots of subjects in close proximity, all while relishing in the vintage charm of this legendary lens.
Unique Effect: Swirly Bokeh
The Helios 44-2 is particularly famed for its "swirly bokeh" effect—a dreamy aesthetic that incorporates a radial blur around the edges of the frame. This unique effect adds a touch of whimsy to your images and helps to accentuate the subject by isolating it from the background.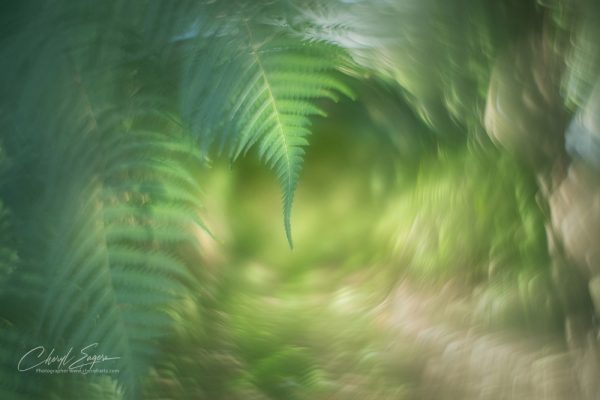 How to Get the Effect:
Achieving the coveted swirly bokeh effect is relatively simple with the Helios 44-2.
Set your aperture to its maximum setting (f/2) to create a shallow depth of field.

Position your subject close to the lens and ensure there is ample distance between your subject and the background. The further away the background, the more pronounced the swirly bokeh will be.

Frame your shot strategically, incorporating contrast in colors and textures in the background to enhance the effect.

Experiment with different angles and distances until you capture the perfect shot.
In Summary: 
The Vintage Helios 44-2 lens is a treasure trove of unique character and charm, imbuing your shots with a captivating, nostalgic quality. Embrace the lens's history, focal length, aperture range, minimum focus distance, and swirly bokeh effect to create striking images that stand the test of time. 
Lets get this creativity started!
Cheryl